Be inspired
Founded in 1992, the Inspiring Women Awards have, over the past 26 years, publically recognised and promoted the achievements of 100's women who live or work in the North West and North Wales. Many of the Award winners have gone on to receive further recognition through our Honours system and in 2018, 3 more were honoured: Diane Modahl MBE (Sports Award winner 2003); Marnie Millard OBE (Business Award winner 2016) and Britain's most decorated Winter Paralympian Menna Fitzpatrick MBE (Inspiring Young Woman Award winner 2017).
These evolving Awards have stood the test of time because at their heart is the desire to continue finding and recognising those women who inspire us.
Our 2019 Finalists
We are delighted to announce the 2019 Finalists across 6 categories:
Business, Community, Entrepreneur, Inspiring Young Woman, Manchester Bee and Here Come the Girls.
Winners will be announced at the 27th annual Inspiring Woman Awards lunch on 10th May 2019 at The Lowry Hotel.
Sinead Collins
Deborah Dixon
Cherylee Houston
Anita Burchell
Sally Penni
Brigit Egan
Sally-Ann Wilkinson
Rose Marley
Caroline Clegg
Erica Ingham
Nisha Katona
Shikha Pitalia
Emma McClelland
Christine Ditchfield
Sarah Clarke
Kat Demarchelier Du-Bois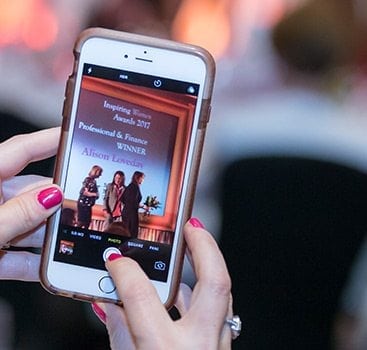 Nominate here
Click here to nominate who you think deserves recognition for her hard work.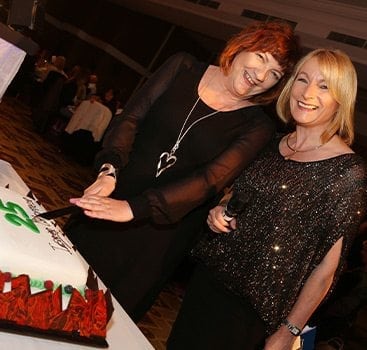 Attend the awards
Click here to book your table or reservation at next years award ceremony.
The Inspiring Young Woman Foundation
The Foundation was established in 2010 to fund a bursary for the Inspiring Young Woman Award winners and fund local projects that concentrate on the wellbeing of our young women.
"The School was delighted to be the headline sponsor for the 2018 Inspiring Women Awards.  We are conscious of the ethical approach to business and we aim to produce dynamic and reflective, socially responsible leaders, managers and professionals for the future. We could see the synergies with the ethos of the Inspiring Women's awards"
Dr Rachel Dyer, Faculty Director of Innovation and Enterprise