Will you be joining us to celebrate the 30th annual Inspiring Women Awards on 20th May 2022 at The Lowry Hotel, Manchester?
An afternoon bursting at the seams with inspiring stories, laughter, tears and good old fashioned face to face networking accompanied by delicious food and drink.
Four inspiring award presenters, all with links to Manchester, will be joining guests and finalists at the 30th annual Inspiring Women Awards on 20/05/22.
BBC presenter, Michelle Daniel and IWA founder, Jacqueline Hughes-Lundy will be interviewing the finalists before our special guests announce the winners. Inspiring stories, shared by inspiring women.
We are delighted to welcome:
Baroness Williams of Trafford, Jane Luca, Rowetta and Sally Dynevor MBE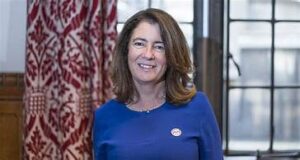 Baroness Williams' political career began in Trafford, where she became leader of the council between 2004-2009. She was elected to the House of Lords in 2013 and appointed Minister of State at the Home Office on 17 July 2016. . Her responsibilities include: overall corporate lead including Spending Review and Budget; digital and technology; data and identity; countering extremism and hate crimes and forensic science and DNA. In March 2022 Baroness Williams was made a member of the Privy Council. She has held a number of board appointments including Central Salford Urban Regeneration Company and as a member of the Greater Manchester Police Authority.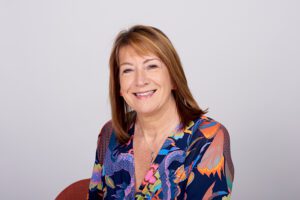 Jane Luca is Director of Public Affairs for ITV, starting her career at Granada TV over 40 years ago. In her role at ITV she has overall responsibility for the broadcaster's relationship with Parliamentarians, key stakeholders, and other organisations with a specific focus on public policy and regulatory issues.  She is a  former Chair and a current Board Member of Women of the Year, another great organisation that for over 60 years has been celebrating and advancing the achievements of women throughout the UK and around the world.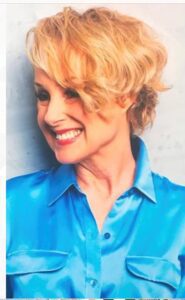 Sally Dynevor MBE is an award winning actress best known for her role in Coronations Street, where she has played the role of Sally Webster/Metcalf since 1986. In 2009, life imitated art and art imitated life when Sally was diagnosed with breast cancer whilst her character was undergoing the same diagnosis and treatment. She has since fully recovered and is a of the Patron of Prevent Breast cancer charity.
In 2022, Sally joined the Dancing on Ice show. Teamed up with professional skater, Matt Evers, Sally said of her elimination "I have had the time of my life. "I can't tell you how much I've loved doing this show."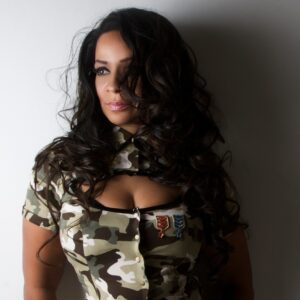 Rowetta will be performing as well presenting an award, another inspiring woman down to her finger tips.
Rowetta is the power house singer that rose to fame during the Madchester years, singing with The Happy Mondays and she hasn't stopped since, appearing at Glastonbury and continues to tour the world. She is the secret voice on the Black Eyed Peas worldwide hit. "Boom Boom Pow" and has been sampled by many leading names in the industry.
Rowetta is involved with and ambassador of many charities. Rowetta is passionate about Manchester.
Rowetta fronted the 'End The Fear' campaign with Greater Manchester Police and continues to work with domestic violence support groups.
Days after the Manchester bomb, Rowetta was asked to perform on The Andrew Marr Show with a string quartet, as a tribute to the victims.
Over the past few weeks we have been releasing profiles of our 2022 Finalists, All profiles are now available on our news page.
Our 2022 Finalists will be sharing their stories in their own words at the Inspiring Women Awards Lunch before winners announced.
Assura PLC
Sally Carr MBE
National Youth Agency Strategic Safeguarding Group
Lou Cordwell OBE
Magnetic North
Lance Corporal Natasha Day
Defence Breastfeeding Network
Jennifer Greenan
E-Verve Energy
Holly Holland
Financielle
Dr Omon Imohi
Black Women in Health Group
Sahira Irshad
Mums United
Victoria Knight
BAE Systems Applied Intelligence
Valerie Naidoo
Wireless Female Network
Lucy Nicholson
Lucy Maggie Designs
Laura Pomfret
Financielle
Sheona Southern
Marketing Manchester
Beckie Taylor
Tech Returners
Ema Wilkes
The Neo Community
Sign up to our mailing list!
Keep up to date with all of our latest news by entering your details below.
Nominations for the 30th annual Inspiring Women Awards (2022) are now open and close on 31/12/2021. The shortlist will be published in February 2022 and the winners announced at the Awards lunch on 20th May 2022.
Be inspired
Founded in 1992, the Inspiring Women Awards have, over the past 28 years, publically recognised and promoted the achievements of 100's women who live or work in the North West and North Wales. Many of the Award winners have gone on to receive further recognition through our Honours system and in 2018, 3 more were honoured: Diane Modahl MBE (Sports Award winner 2003); Marnie Millard OBE (Business Award winner 2016) and Britain's most decorated Winter Paralympian Menna Fitzpatrick MBE (Inspiring Young Woman Award winner 2017).
These evolving Awards have stood the test of time because at their heart is the desire to continue finding and recognising those women who inspire us.
Our 2020/2021 winners
We are delighted to announce the 2021 winners across 7 categories:
Business, Community, Entrepreneur, Inspiring Young Woman, Manchester Bee, Here Come the Girls, and Extraordinary People in Extraordinary Times.
Professor Denise Barratt-Baxendale
Business Award
Claire-Marie Boggiano
Manchester Bee Award
Emma Buckley
Entrepreneur Award
Karen Campbell-Williams
Business Award
Professor Denise Barratt-Baxendale
Business Award
Claire-Marie Boggiano
Manchester Bee Award
Emma Buckley
Entrepreneur Award
Karen Campbell-Williams
Business Award
Lucy Danger
Extraordinary People in Extraordinary Times Award
Sarwat Jaleel
Entrepreneur Award
Jade Kilduff
Inspiring Young Woman Award
Marie McCourt
Community Award
"The Inspiring Women Awards shine a light on hundreds of inspirational women from all walks of life in the North West of England and North Wales. Publicly celebrating and promoting the achievements of women in business and the community is critical to ensuring the impact they are having is recognised, and it also provides a cadre of visible role models to inspire the next generation of leaders. I am honoured and humbled to have received the 2019 Constance Award, and am determined to continue quietly making a difference in all that I do."
Sharon Thorne, Deloitte
Inspiring Women Awards & Hall Brown Family Law Hall Brown are proud to sponsor and support the Inspiring Women Awards (IWA) 2022 once again. Hall Brown launched their family law business back in 2016, choosing [...]
 Concluding our series of pen portraits of the 2022 finalists, we introduce you to: Beckie Taylor   "She is a true believer in people, instilling the vision that anyone can reach their potential and it [...]
 Continuing our series of pen portraits of the 2022 finalists, this week we introduce you to: Sally Carr MBE Sally Carr grew up with many labels – and not the designer kind. 'Romani gypsy', 'young [...]