Jacqueline Hughes Lundy Awarded the WIN Manchester Inspiring Women Worldwide Award
After 28 uninterrupted years of promoting the work of our Inspiring Women and recognising them at the Inspiring Women Awards Lunch, the Awards are pausing this year. Nominations will remain open until 31/12/2020 and a new category will be announced in the summer. 
The 28th Inspiring Women Awards Lunch will now take place on 14th May 2021 at The Lowry Hotel.
Be inspired
Founded in 1992, the Inspiring Women Awards have, over the past 28 years, publically recognised and promoted the achievements of 100's women who live or work in the North West and North Wales. Many of the Award winners have gone on to receive further recognition through our Honours system and in 2018, 3 more were honoured: Diane Modahl MBE (Sports Award winner 2003); Marnie Millard OBE (Business Award winner 2016) and Britain's most decorated Winter Paralympian Menna Fitzpatrick MBE (Inspiring Young Woman Award winner 2017).
These evolving Awards have stood the test of time because at their heart is the desire to continue finding and recognising those women who inspire us.
Our 2019 winners
We are delighted to announce the 2019 winners across 6 categories:
Business, Community, Entrepreneur, Inspiring Young Woman, Manchester Bee and Here Come the Girls.
The winners of the 27th annual Inspiring Women Awards were announced at The Lowry Hotel on 10th May 2019. These were:
Dr Shikha Pitalia
Business Award
Anita Birchall
Here come the Girls Award
Sally-Ann Wilkinson
Manchester BEE Award
Kat Demarchelier Du Bois
Inspiring Young Woman Award
Sharon Thorne
Constance Award
Christine Ditchfield
Entrepreneur
Sinead Collins
Community Award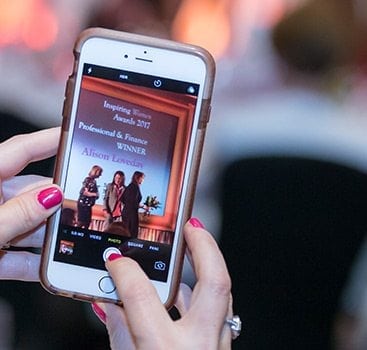 Nominate here
Click here to nominate who you think deserves recognition for her hard work.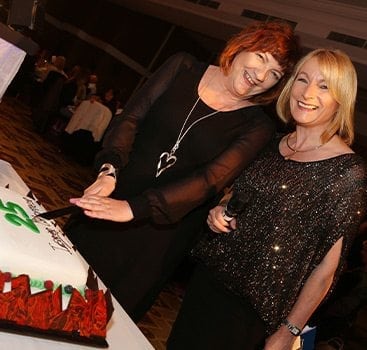 Attend the awards
Click here to book your table or reservation at next years award ceremony.
The Inspiring Young Woman Foundation
The Foundation was established in 2010 to fund a bursary for the Inspiring Young Woman Award winners and fund local projects that concentrate on the wellbeing of our young women.
"The Inspiring Women Awards shine a light on hundreds of inspirational women from all walks of life in the North West of England and North Wales. Publicly celebrating and promoting the achievements of women in business and the community is critical to ensuring the impact they are having is recognised, and it also provides a cadre of visible role models to inspire the next generation of leaders. I am honoured and humbled to have received the 2019 Constance Award, and am determined to continue quietly making a difference in all that I do."
Sharon Thorne, Deloitte
In its third year recognising outstanding women at the Annual WIN Manchester Event, the WIN Manchester Inspiring Women Worldwide Award was this year granted to Jacqueline Hughes Lundy. Each year, WIN honours distinguished women for [...]
As a Partner to the upcoming WiN Manchester conference 'Pioneering the Future, With Courage' anyone booking from this notice can enjoy an early bird discount. Follow the link and use the PARTNER NETWORK rate on [...]
The LIPSTICK Principles - Let go of worry and fear, live in the moment and love life is a great read, filled with simple practical strategies from one of Manchester's top life coaches, Amanda Brown. [...]