Welcome to the 28th annual Inspiring Women Awards.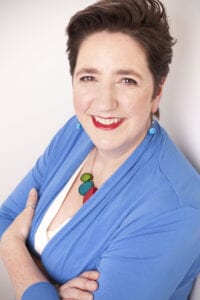 We are delighted to announce our Awards Lunch Guest Speaker: Mary Turner-Thomson, author of The Bigamist and The Psychopath. Her own story of surviving the ultimate betrayal.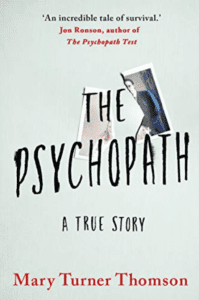 "When Mary met Will Jordan online, she was a single mother who'd given up trying to find Mr Right. And yet here he suddenly was: articulate and attractive, with a fascinating background. Soon they were in love, and when he proposed after a month it seemed recklessly romantic.
Caught up in a whirlwind, Mary accepted that Will's work often took him away from home, out of contact. She was his rock, supporting him emotionally when a misunderstanding led to criminal charges, and even selling everything when blackmailers threatened to kidnap their children. Together, they took on the world.
And then one day the phone rang, and a woman introduced herself as 'the other Mrs Jordan"
The Awards will take place online on 14th May 2021 from 12.30 (GMT). We are planning a celebratory event that will make the best use of technology, whilst keeping those heartwarming and entertaining elements in tact.
A luxury Afternoon Tea, supplied by our 2014 Entrepreneur Award winner, Sarah Gallacher (Coco Cabana), will be delivered to your door to add that touch of indulgence, whilst you listen to the shortlisted interviews and applaud the winners.
The 2020/2021 Shortlist 
Professor Denise Barrett-Baxendale
Claire-Marie Boggiano
Emma Buckley
Karen Campbell-Williams
Lucy Danger
Sarwat Jaleel
Jade Kilduff
Marie McCourt
Maggie Oliver
Grace Vella
Allison Woods
In the weeks leading up to the Awards we will be featuring pen portraits of the shortlist which can be found under NEWS.  The exclusive interviews between BBC presenter Michelle Daniel and these remarkable finalists will be the highlight of the Inspiring Women Awards Lunch on 14th May 2021. Join the celebrations by booking your place and lets make the 14th May the start of being able to to really celebrate life again.
Sign up to our mailing list!
Keep up to date with all of our latest news by entering your details below.
Nominations for the 29th annual Inspiring Women Awards (2022) open on 22/02/2021 and close on 31/12/2021. The shortlist will be published in February 2022 and the winners announced at the Awards lunch on 13th May 2022.
Be inspired
Founded in 1992, the Inspiring Women Awards have, over the past 28 years, publically recognised and promoted the achievements of 100's women who live or work in the North West and North Wales. Many of the Award winners have gone on to receive further recognition through our Honours system and in 2018, 3 more were honoured: Diane Modahl MBE (Sports Award winner 2003); Marnie Millard OBE (Business Award winner 2016) and Britain's most decorated Winter Paralympian Menna Fitzpatrick MBE (Inspiring Young Woman Award winner 2017).
These evolving Awards have stood the test of time because at their heart is the desire to continue finding and recognising those women who inspire us.
Our 2019 winners
We are delighted to announce the 2019 winners across 6 categories:
Business, Community, Entrepreneur, Inspiring Young Woman, Manchester Bee and Here Come the Girls.
The winners of the 27th annual Inspiring Women Awards were announced at The Lowry Hotel on 10th May 2019. These were:
Dr Shikha Pitalia
Business Award
Anita Birchall
Here come the Girls Award
Sally-Ann Wilkinson
Manchester BEE Award
Kat Demarchelier Du Bois
Inspiring Young Woman Award
Sharon Thorne
Constance Award
Christine Ditchfield
Entrepreneur
Sinead Collins
Community Award
"The Inspiring Women Awards shine a light on hundreds of inspirational women from all walks of life in the North West of England and North Wales. Publicly celebrating and promoting the achievements of women in business and the community is critical to ensuring the impact they are having is recognised, and it also provides a cadre of visible role models to inspire the next generation of leaders. I am honoured and humbled to have received the 2019 Constance Award, and am determined to continue quietly making a difference in all that I do."
Sharon Thorne, Deloitte
Continuing our series of pen portraits of our 2020/2021 finalists, this week we introduce you to: Jade Kilduff. Jade is an extraordinary young woman with a huge heart.  When Jade was 17, she started a [...]
Continuing our series of pen portraits of our 2020/2021 finalists, this week we introduce you to: Lucy Danger.  Lucy Danger has skilfully driven the EMERGE Group from its inception in 1996, as a voluntary pressure [...]
Continuing our series of pen portraits of our 2020/2021 finalists, this week we introduce you to: Karen Campbell-Williams. The art of balancing is the secret of Karen's success Karen was born and brought up in [...]