Everyone will instantly recognise this logo, but do you know the story behind it and what's it got to do with the Inspiring Women Awards?

"Out of chaos came creativity."
"I Love MCR  was launched as a defiant reaction to the mindless riots in 2011 to unite the Greater Manchester region. Over a decade later, our globally recognised brand continues to advertise Manchester as the best place to live, work, play and do business whilst fearlessly and optimistically championing a better future for the city region. Together with our partners, we boost business, raise funds for charity, help build economic prosperity, and enhance the public image of Greater Manchester." I Love MCR website
I've known Chris, the driving force behind I Love MCR since its inception. Whenever I spend any time with him, I'm always struck by his genuine love for (Greater) Manchester and his ethical approach to business.
When the Covid Lockdown hit, any hospitality business that held signed advertising contracts with I Love MCR could cancel them without penalty. Not because it made business sense – it clearly didn't, but because it was the right thing to do. 
And clearly I'm not alone in my admiration for this business…..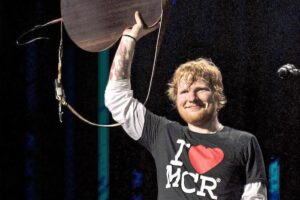 What always baffles me, and a subject we often discuss, is why he hasn't harnessed the power of the I Love MCR brand to create truly unique and genuine awards, that reflect the I Love MCR mission.
Why did it take you so long?
Obviously not a man to rush into things, Chris has finally stopped talking about setting up the I Love MCR Awards and has finally gone ahead and done it. With 19 categories and the warning "Nominations is not a numbers game – it's not a click or about who has the most followers – it's all about meeting the criteria."  these awards aim to seek out and say thank you to those people who make Greater Manchester such a great place to be.
"I Love MCR has been championing the people of Greater Manchester for over a decade. We now have awards that truly mean something to these people and award recipients" Chris Greenhalgh.
And not content with establishing these authentic people and business based awards, the ceremony is also going to reflect this city's love of a party, by hosting it at DieCast Manchester, the brand-new 5,000 capacity entertainment destination in Piccadilly.
So what's this got to do with the Inspiring Women Awards? Well, we have been giving a platform to the inspiring achievements of women in the region for over 30 years, and recognise a great cause to support when we see one! Oh and I'm a judge, keeping some pretty esteemed company.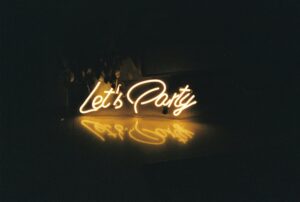 What do you need to do? 
Nominations close 01/09/2023 and the shortlist will be announced 15/09/2023. The party to end all parties takes place on 23/11/2023. Nominate, sponsor, vote, buy tickets – whatever you can do to support these awards – please do.