Continuing our series of pen portraits of the 2022 finalists, this week we introduce you to:
Jennifer Greenan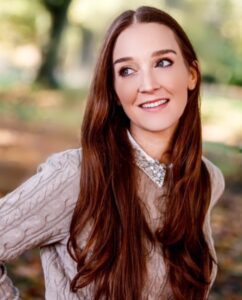 'We all have children that we're trying to create a better future for – not just in our own borough – but globally.'
Road transport in many of our towns and cities accounts for a huge amount of air pollution. As a result, the UK government has set a target to ban the sale of petrol and diesel cars by 2040.
The government is also looking to reduce carbon emissions to zero by 2050, and electric cars will play a big role in that, as will Jennifer Greenan.
Jennifer is Co-founder and Director of E-Verve Energy. Founded in 2018, it is now one of the UK's leading independent providers of electric vehicle charging points. E-Verve Energy has installed more than 6,000 domestic charge-points across the UK and the product design has resulted in more than 20,000 tonnes of CO2 being saved each year.
In Summer 2020, Jennifer developed a subsidiary company E-Verve ECO.
E-Verve ECO combines her digital marketing and business skills with her industry expertise in sustainability and government backed funding to create a singular point of access for customers.
She is also founder of Electric Futures Charity Trust. Jennifer created the Trust to raise awareness of issues our planet faces today with tomorrow's generation.
She now delivers interactive half day sessions to Primary Schools across the North West in partnership with St Helens Chamber. These sessions provide an overview of the impact of fossil fuels, green energy sources and how we can make better choices for the future
Jennifer was named among Business Insider North West's '42 under 42', which celebrates the region's brightest entrepreneurial business talent under the age of 42.