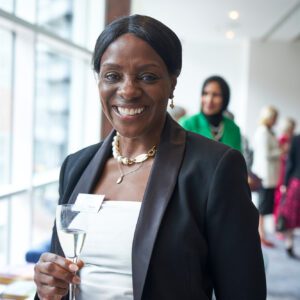 2023 IWA Community Award Winner, Marcella Turner
"Winning the Inspiring Women Awards Community category 2023 has been a real booster in confidence, not just for me, but for the organisation.  It has helped to further raise the profile of Can-Survive UK and the valuable work that we do to support community members diagnosed with or affected by cancer. 
Over the past three months, I have been asked to speak at major conferences and approached by mainstream cancer organisations to partner with them to challenge and find solutions for the inequalities that exists, for Black people,  within the cancer diagnosis and support pathway.   
It takes commitment, tenacity, and vision to start, grow and sustain a charity.   Being a recipient of an Inspiring Woman Award has made the journey so far even more worthwhile.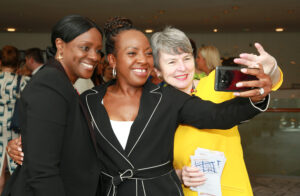 I hope I continue to inspire other women to step into their purpose and be the change they wish to see in the world.  We will be supporting the award ceremony in 2024, as it's a great chance to celebrate phenomenal women from all walks of life"  Marcella Turner, CEO, Can-Survive UK
Nominations are open for the 2024 Inspiring Women Awards until 31/12/2023. Visit here for more information