I recently nominated two people for the I Love Manchester awards and realised firsthand how painstaking it is to gather the information and then make a worthwhile nomination (clearly I only managed it with one of my nominations as the other didn't make the cut). I'm sure many people find themselves in the same position and possibly give up before pressing that submit button.
So for everyone who has thought 'she should be given an award for what she does' and then does nothing or gives up, I can tell you that every finalist I have spoken to over the past 32 years of organising the Inspiring Women Awards, appreciates the effort, but don't just take my word for it…. Lucy Nicholson, 2022 IWA Entrepreneur finalist reflects on her nomination.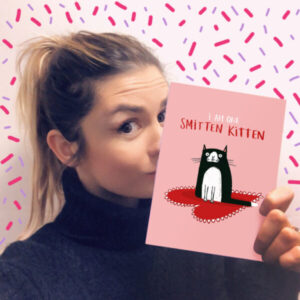 "Being part of the Inspiring Women Awards was great for me personally, as it helped to build my confidence and gave me extra drive to go after the things I want professionally. It was very motivating to listen to the stories of so many other positive women who are following their dreams and achieving great things."
"The last 15 months has been positive for Lucy Maggie Designs. Since attending the 2022 Inspiring Women Awards as a Finalist, we've managed to secure some significant contracts with retailers and have had to invest in staffing to facilitate the increased workload. We're on the cusp of opening a physical store in the heart of Liverpool, which is very exciting, and will allow us to connect on a more personal level with members of the public.
Alongside Lucy Maggie Designs I, and my new business partner Ella Goddard, have launched an art licensing company Relevant Studios Ltd., running alongside Lucy Maggie Designs. Through Lucy Maggie Designs, we've built up so many strong connections with key industry contacts, and we're now leveraging these contacts to share the artwork of other talented illustrators with the world.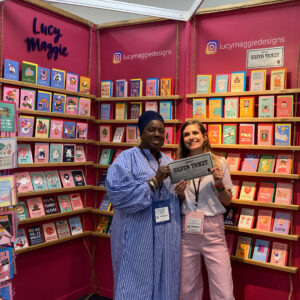 "We're aiming at emerging illustrators who want to get visibility fast within the greeting, gift and stationery sectors, to give them a leg up in their careers. Lucy Maggie Designs' success will be key in the growth of the new business and we're hopeful that the art licensing side of things will open new doors for Lucy Maggie Designs too. We're excited about the next twelve months (and beyond!) more than ever!"
Lucy's designs can be found at various retailers, including TK Maxx and Oliver Bonas and online at Moonpig and www.lucymaggiedesigns.co.uk
Nominations for the 2024 Inspiring Women Awards can be made here