Continuing our series of pen portraits of the 2022 finalists, this week we introduce you to:
Valerie Naidoo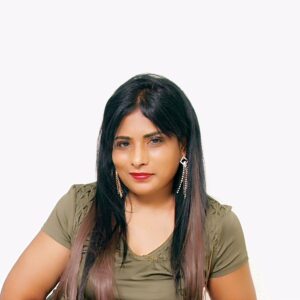 "Enabling 2 million Females by 2030"
 A bold statement from a bold woman. Valerie Naidoo has enjoyed a successful global career in data analytics before setting up her own coaching business; The Wallstreet Coaching Foundation.
She has co-authored #DigitalPink: Women Mastering the Art of Disruption, aimed at encouraging more females to shatter their own glass ceiling in the Tech and Digital space and is an advocate of culture, diversity and inclusion in the Business process outsourcing (BPO) space.
Valerie set up the Wireless Female Network following her eureka moment in 2018 whilst visiting a women's shelter in South Africa. She was there to deliver a foundation level digital skills course with the aim of helping these females become more employable.
"As fate would have it, it was during my very first visit to this shelter I discovered another major issue: period poverty and the lack of menstrual health education. This is the hidden side of poverty – the basic lack of hygiene."
These two seemingly unconnected issues became the driving force behind the formation of the ''Wireless Female Network. The network was established to enable women through education; water and sanitation; menstrual health management; in the tech and the digital space and breaking the cycle of generational poverty.
Valerie has taken this drive into schools in Africa with her 'Pathways to Dignity' programme. The program aims to create sustainable change for women and girls on the African continent and to break stigmas attached to period poverty.
We have no doubt that 2 million target will be met.