Continuing our series of pen portraits of the 2022 finalists, this week we introduce you to:
Dr Omon Imohi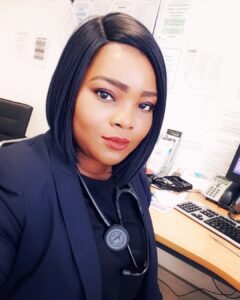 This award winning GP (GP of the Year, North West Faculty, Royal College of General Practitioners 2019) is not only leading the way in patient health and wellbeing but is equally passionate about promoting diversity and inclusion in healthcare.
Throughout the pandemic she has hosted multiple webinars on mental health and wellbeing, posted awareness videos on social media, and worked with community faith leaders debunking COVID vaccine myths.
Her diversity work has ensured her practice is providing the right kind of care and support for minority groups including the LGBT community, receiving the LGBT gold star award in 2019.
She is passionate about inspiring, supporting, and empowering other women and founded the Black women in health [BWIH] a non-profit organisation in 2019 to support the underrepresented black female healthcare professionals struggling with wellbeing, work-life balance, isolation, burnout or feeling overwhelmed with the career. This network has grown to over 500+ women in medicine, with a sense of community support.
A fellow of the Royal College of GPs, and a recently elected the Vice Chair for Royal College of GP Mersey faculty, her staff say of her" She is an inspirational leader and continues to contribute immensely to our community".